Restoring of older versions of articles
As soon as you change an article and save the changes, the previous state of the article (version) will be automatically saved so you can go back to the previous state and take all the changes you had done back. 
The Beyond app saves all of the previous versions of an article. You can see how the particular version of the article looks by clicking on the button 'View' at the relevant version.
How to restore the previous version of an article?
Open the article which you want to change to its previous version by selecting from the list of articles. On the article's editing page switch to bookmark 'Version'.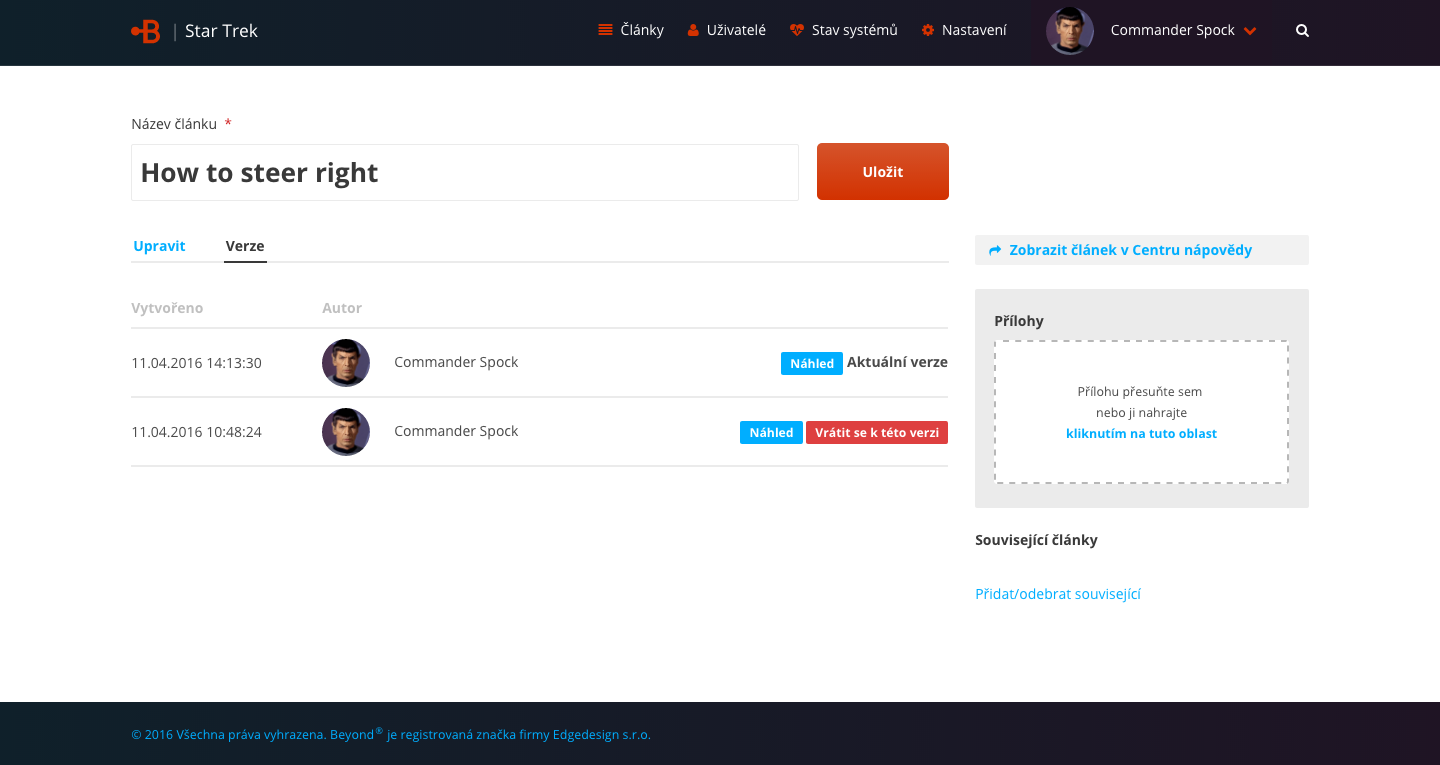 Here you see last versions of the edited article. You can take a look at each version with the function 'View' and make sure the version you select is the right one. 
At the version, which you want to go back to, click on the button 'Go back to this version'. In the moment you return to the previous version of the article, your current version will be automatically saved again and you can go back to it anytime. So you don't have to worry about losing the current version by switching to the older one.