Installation of the Beyond plugin into content management system WordPress
Download the plugin on this URL address. You can find the plugin even in the WordPress administration in menu Plugins -> Plugins installation -> in searching for the key word 'The Beyond for WordPress'. There choose the option Install and Activate.

The installed plugin will then display in the List of plugins.

When the plugin's activated, the 'Insert Beyond Link' button will automatically appear above the editor in the content detail.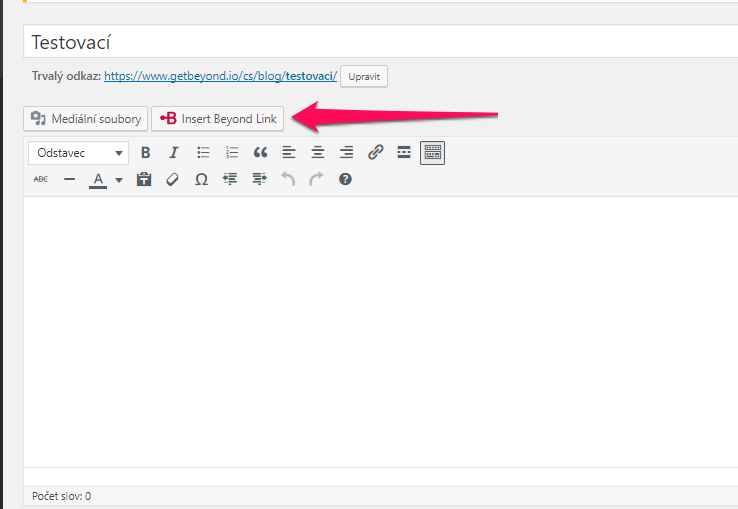 Create an account for free in the Beyond app here. If you already have an account, log in to your administration here.
In your Beyond's administration create an article which you'll want to place into the slide-out panel and which will be placed in your WordPress web. Save the article and copy part of the Beyond link. You will find it below the WYSIWYG editor. Copy just the part, which you see here red marked: <a data-beyond href='https://help.beyondpage.info/s/cUF'>How to insert the slide-out panel into Wordpress</a>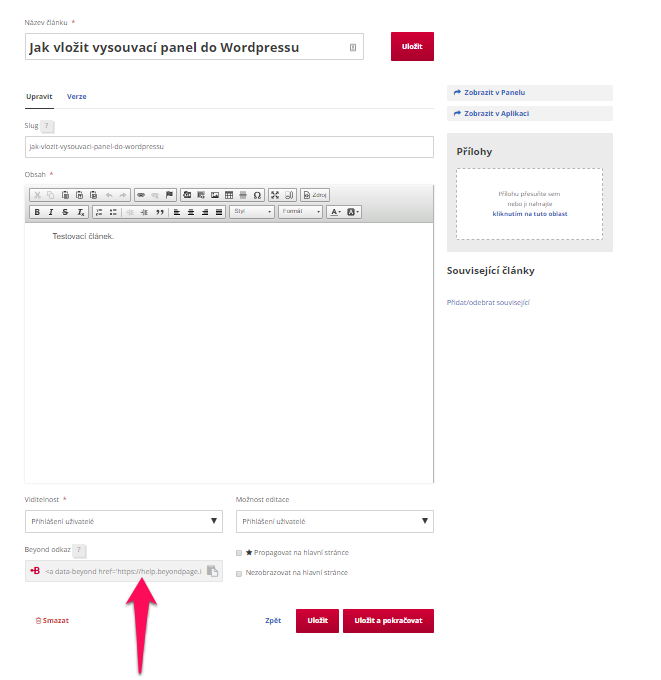 Insert this link into the window which will display after clicking on 'Insert Beyond Link'.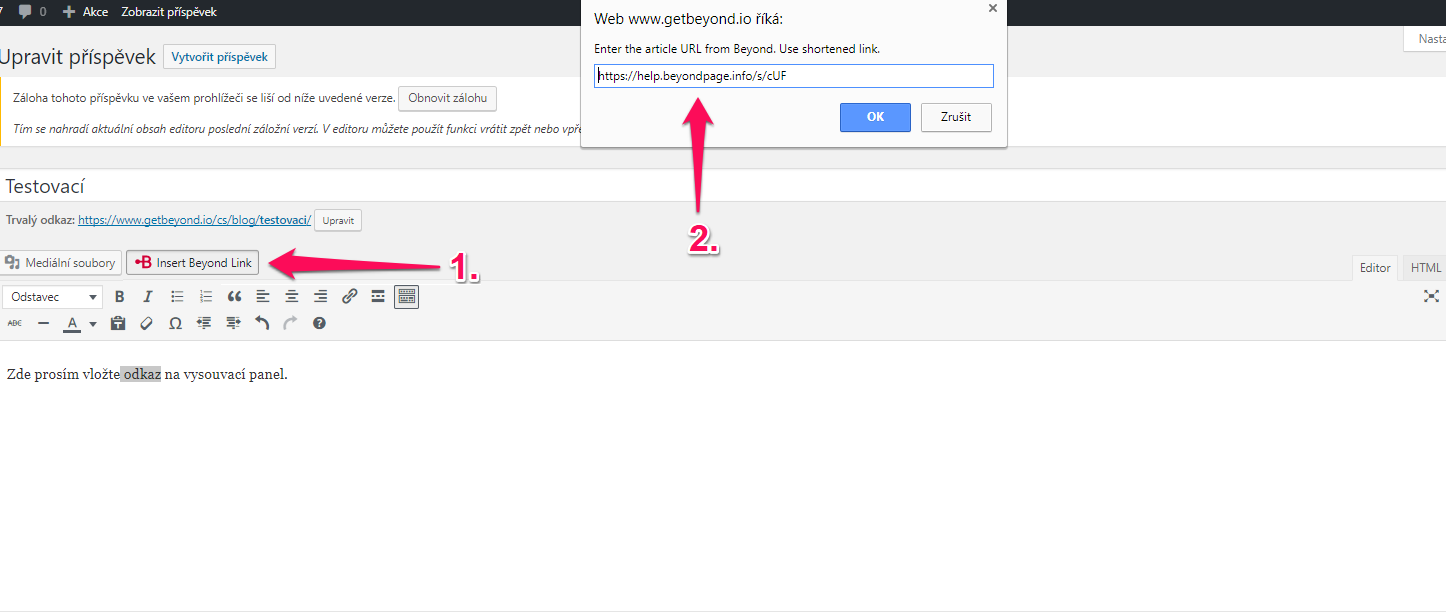 Fill in the key word in the text, through which a user will display the slide-out panel.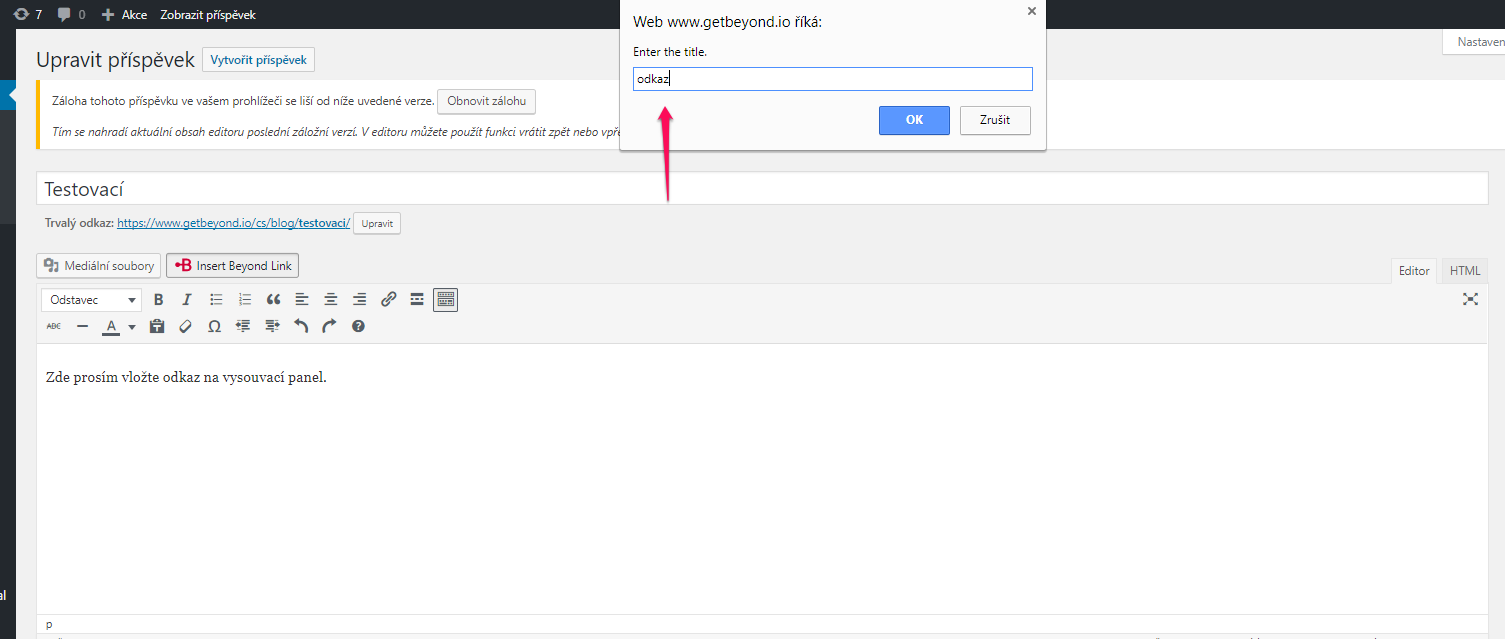 Then a link will be automatically generated in your editor which you will put in the particular place in text. And you can publish the text.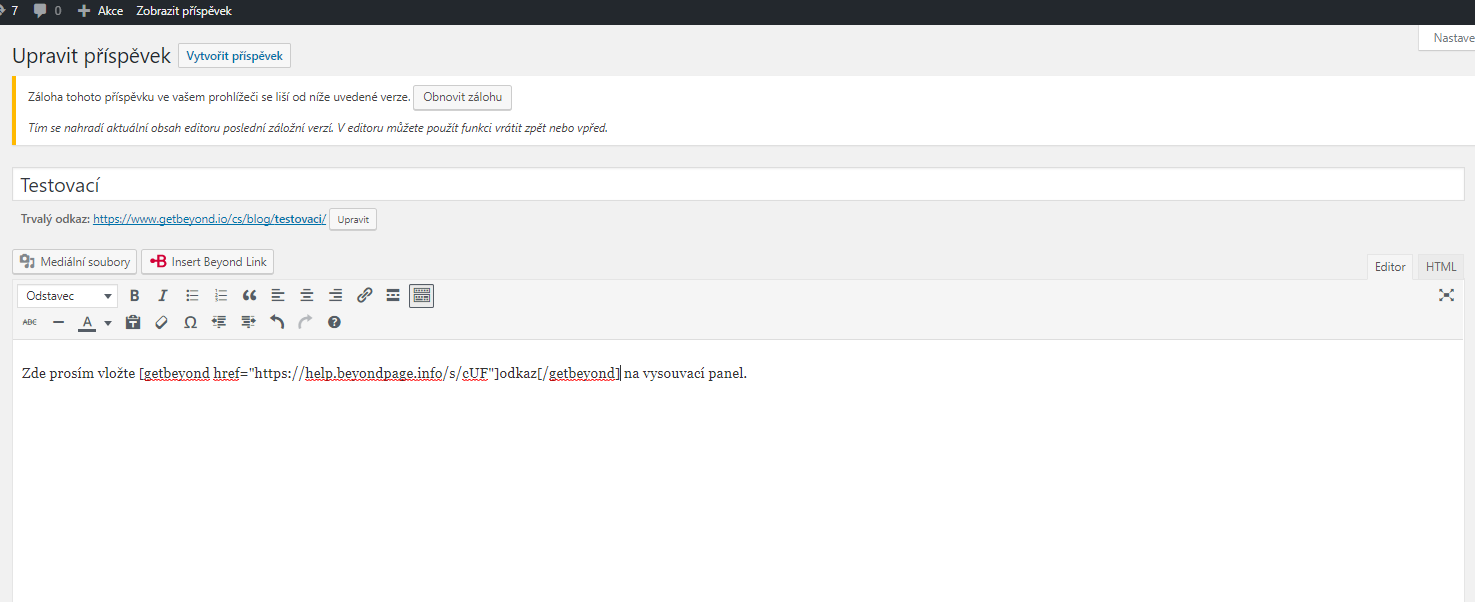 The result should look like this.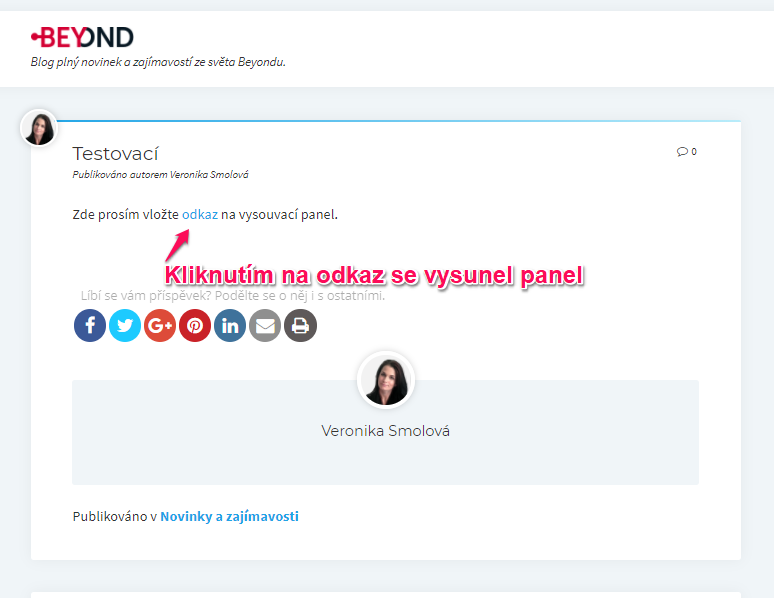 After clicking on the link the information panel will slide out.